Оригинал взят у
varlamov.ru в Реклама бельгийских автобусов

Рекламная кампания для бельгийской транспортной компании De Lijn. Юмористические анимационные ролики показывают, что группа путешественников – это продуманно. Слоган кампании: «It's smarter to travel in groups» («Разумнее путешествовать в группе»).

Бельгийские транспортники вообще довольно креативны. Недавно они расклеили стикеры на двери гаражей, расположенных на улицах, прилегающих к четырем крупнейшим торговым центрам Брюсселя. На них было написано: «Извините, вы не можете припарковать здесь машину. В следующий раз воспользуйтесь автобусом» (Sorry, you can't park here. Next time take the bus).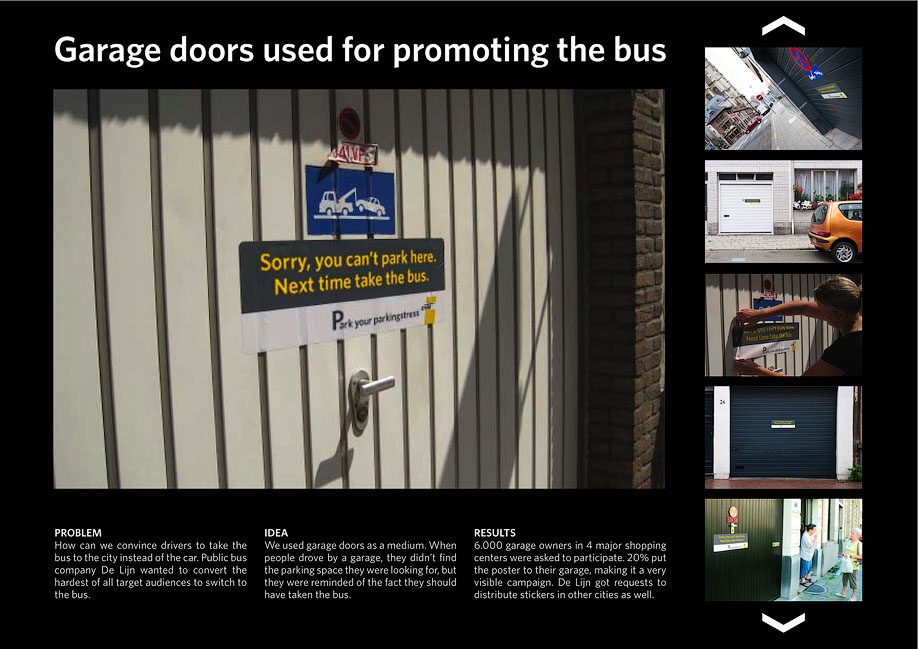 Или вот плакат, про экологию общественного транспорта: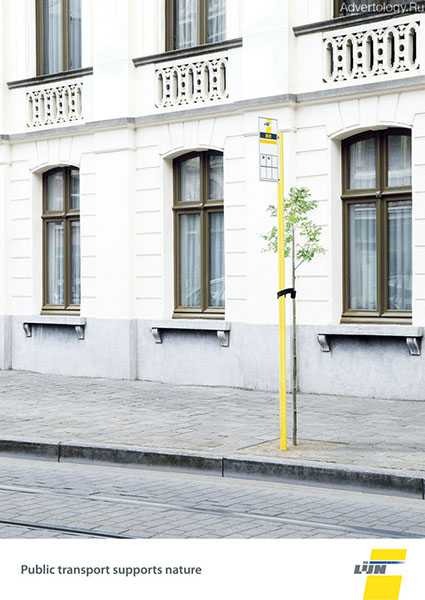 Как вам?